Talk
Carmen Fracchia and Michael Ohajuru
'Black but Human'
Slavery and Visual Arts in Hapsburg Spain 1480 - 1700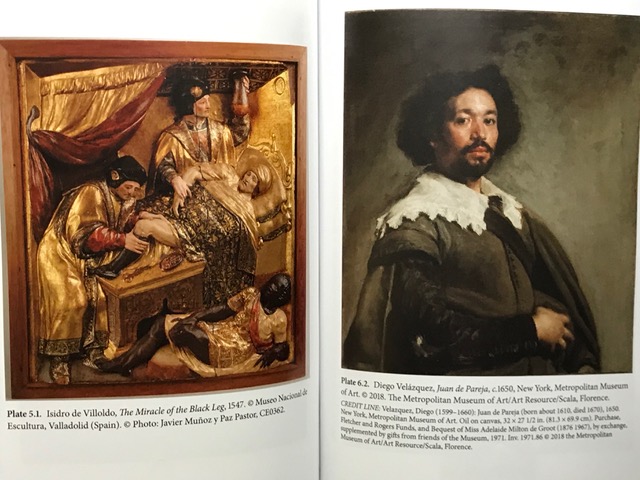 Thursday 5 December 2019, 6.30pm
at Eleven Spitalfields, 11 Princelet Street, London, E1 6QH
(view address on Google Maps )
FREE but booking essential. Please contact us and let us know.
Publication:
'Black but Human'
Slavery and Visual Arts in Hapsburg Spain, 1480 - 1700
by Carmen Fracchia
Hardback and ebook
Published: 16 October 2019
Published by: Oxford University Press
About the readers:
Carmen Fracchia
Carmen Fracchia is a Reader in Hispanic Art History at Birkbeck University of London. Her work focusses on the Hispanic intellectual, political, and religious thought about local Spanish and transatlantic slavery, freedom, subjectivity, and hybridity and their articulations in the visual form during the Hapsburg dynasty.
Michael Ohajuru
Michael Ohajuru is a cultural historian who specialises in the Black African presence in Renaissance Europe, in particular the Black Magus in Adorations images from this period.
Read more: blackbritishhistory.co.uk